Dessert
Baileys Choco Mousse
Difficulty:

Hard

Servings:

4

Cook Time:

10min
If you've ever shared food before, this is the dessert that will make you stop.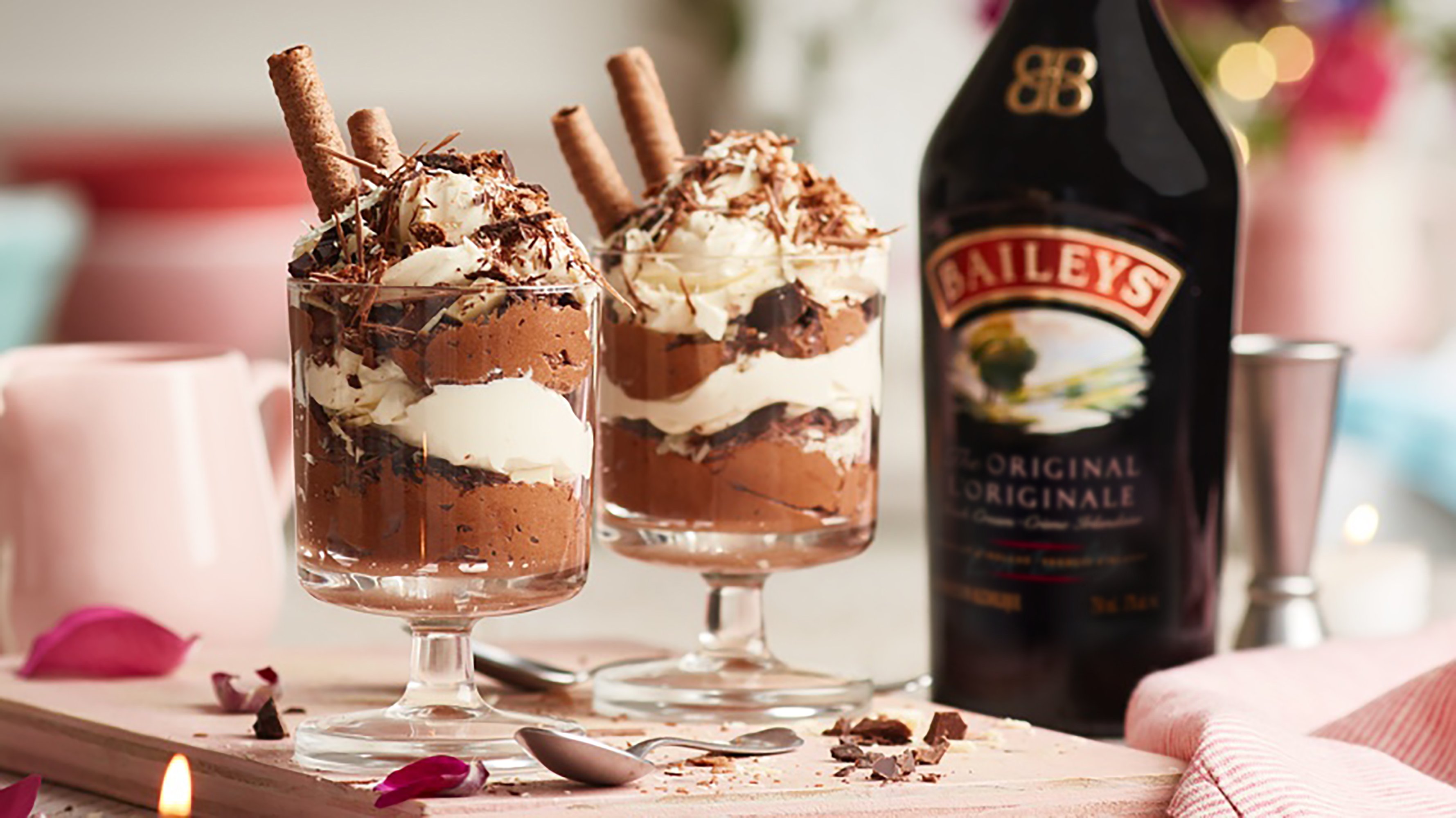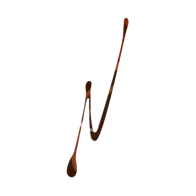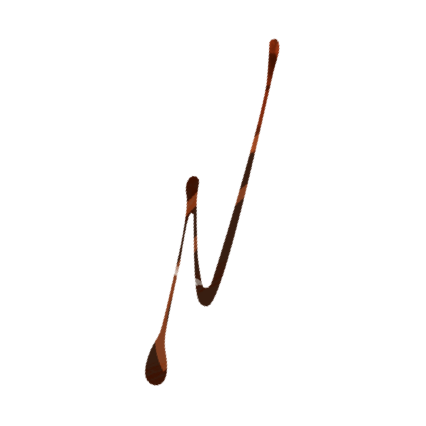 Ingredients
Shopping List
PREPARATION
Refrigerate for 3 hours or overnight.
SHOPPING LIST
200ml Baileys Original
2 medium eggs
separated
150g dark chocolate
chopped
1tsp unsalted butter
250ml double cream
Chocolate shavings to garnish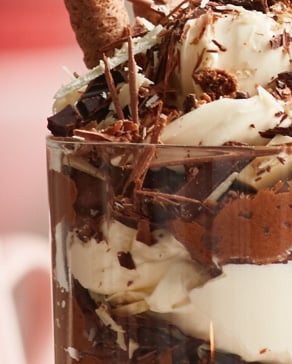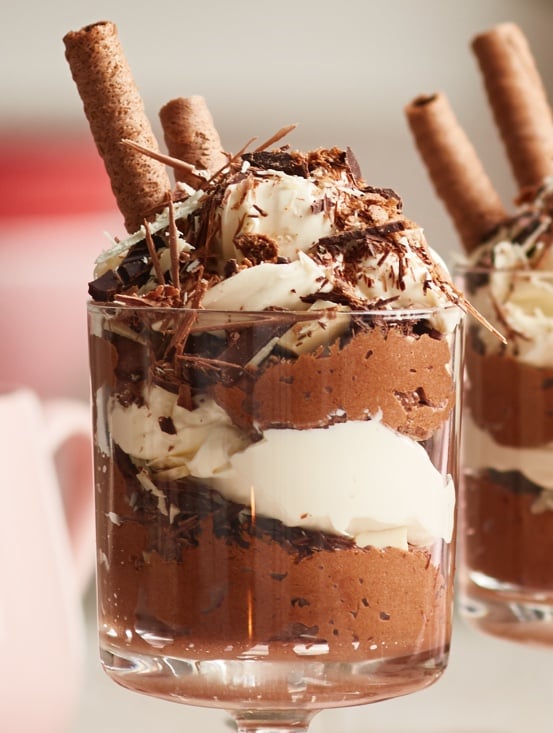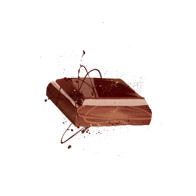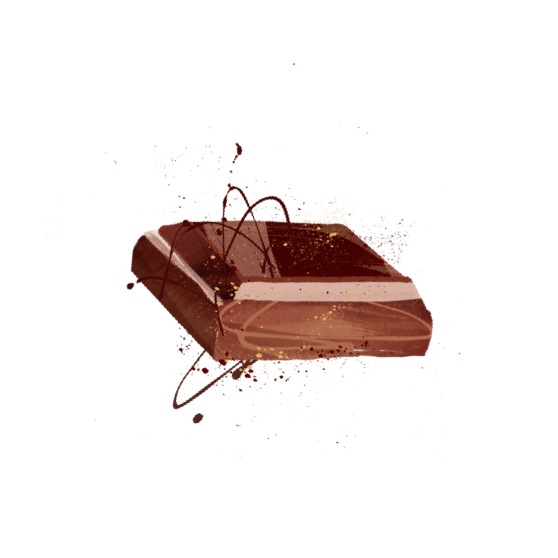 Directions
STEP ONE

Melt the chocolate, allow to cool slightly then beat in the egg yolks and butter.

STEP TWO

Lightly whip the cream and Baileys. Then fold half into the chocolate mix.

STEP THREE

Whisk the egg whites until just stiff, now fold with the chocolate mixture. Add pieces of chocolate until it melts.

STEP FOUR

Spoon half the chocolate mousse into four glasses, followed by some chocolate shavings and then half the cream.

STEP FIVE

Repeat the layers and top with the remaining chocolate shavings.

STEP SIX

Put it in the fridge for three hours. No picking! (well, maybe just a bit…) Serve with a flourish – to some impressed oohs and ahs.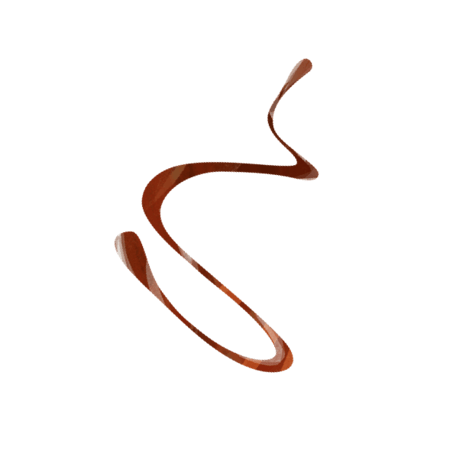 Other Recipes You Might Like
Dessert

Baileys Volcano

Molten chocolate lava and a measure of Baileys, the perfect dessert for a not-so-grownup dinner party.

Dessert

Baileys Affogato

Make your afters ever-so-classy with a splash of Baileys and coffee (Just don't tell anyone it's easy peasy!)