Strawberries & Cream Cupcake Frosting
Difficulty:

Easy

Servings:

12
What's the icing on top of a perfect baking night? Strawberry buttercream! Top your cupcakes with this fluffy recipe.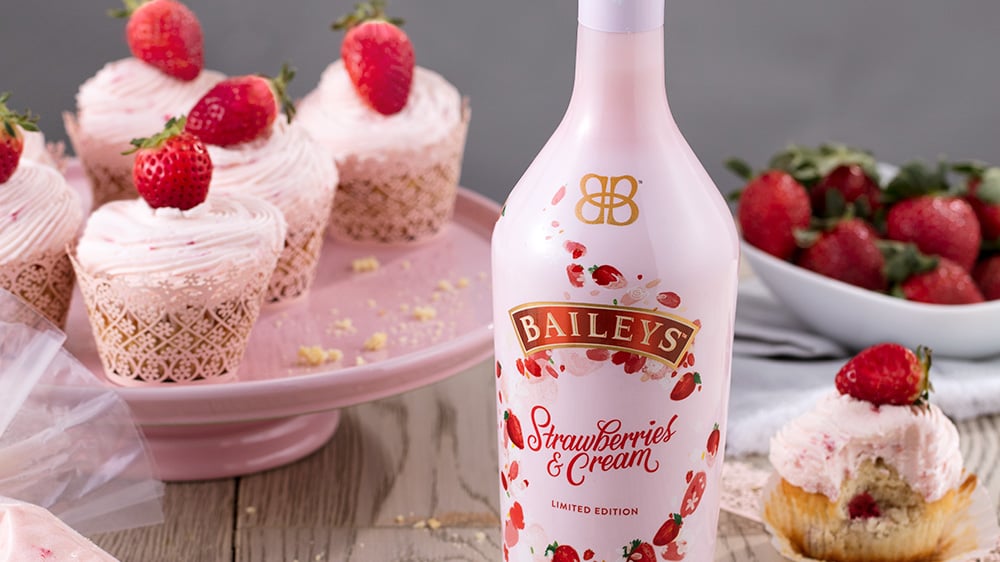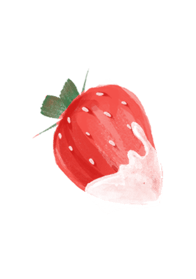 Ingredients
Shopping List
4 cups powdered sugar
1 cup butter
¼ cup pureed strawberries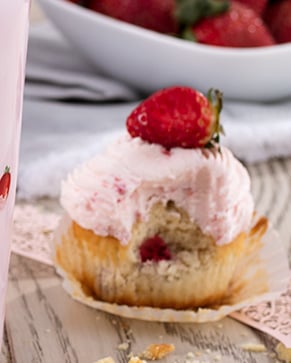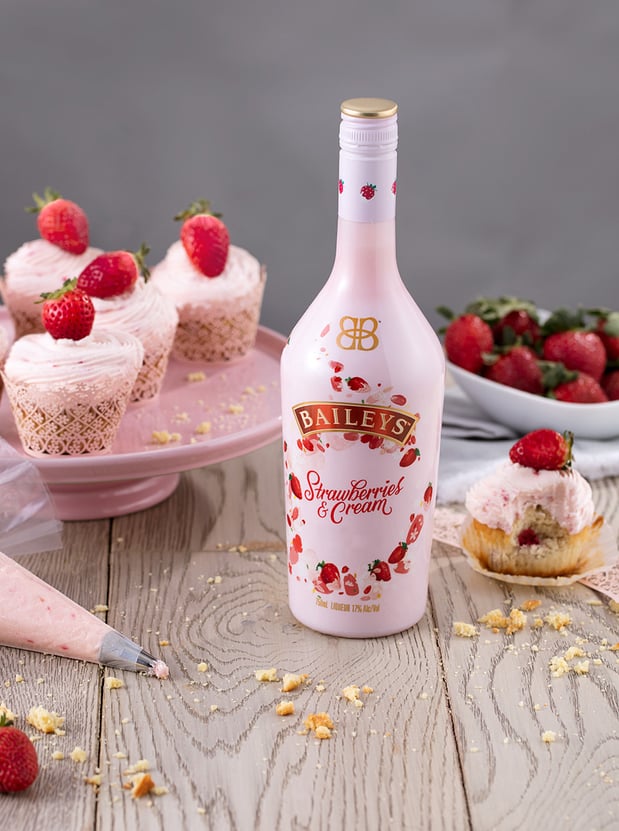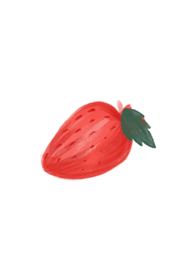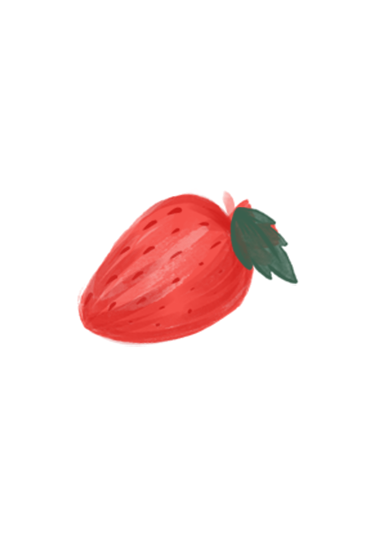 Directions
STEP ONE

Mix 4 cups powdered sugar and 1 cup butter in a mixer on low.

STEP TWO

Add 1/4 cup pureed strawberries and 2 oz Baileys Strawberries & Cream liqueur until fluffy.

STEP THREE

Add frosting to your cupcakes.
Other Recipes You Might Like
Strawberries & Cream Mousse

Strawberry Pie Mousse? Pass the spoon. This Strawberries & Cream mousse will brighten up your day.

Baileys Birthday Cake Shot

All you need to do now is make a wish.