Baileys Espresso Crème
Real Colombian coffee and other natural flavours meet yummy Baileys Original Irish Cream for a big bold hit of wonderful flavour. You can enjoy neat, in one of our indulgent coffee cocktail recipes, or splash into coffee and hot drinks.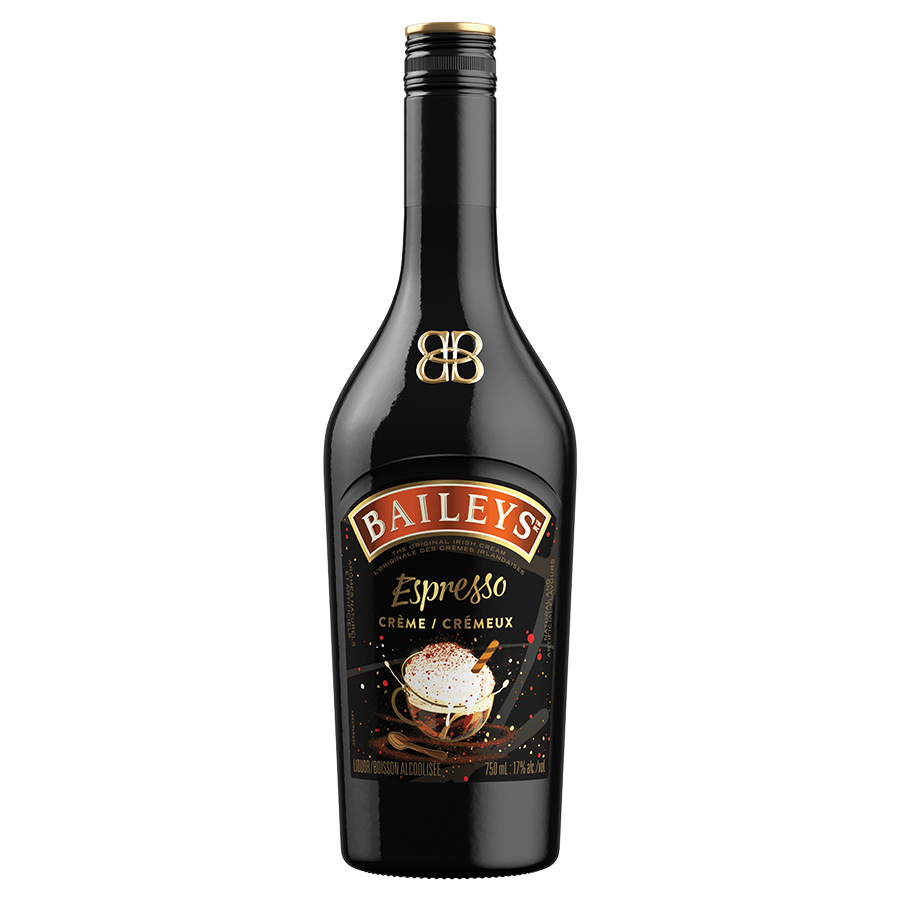 What's in it...
Allergies
Milk and milk products (lactose included)
Alcohol Content
17%
Nutritional Information
Energy (kcal/35ml)
110
Energy (kJ/35ml)
456
Protein
0.9 g
Total Carbohydrates
7.3 g
Of which sugars
6.3 g
Total Fat
4.9 g
Of which saturated
2.8 g
Salt
<0.1 g
Alcohol
5 g
Caffeine
50 mg
Explore Recipes with Baileys Espresso Crème
Cocktail

Espresso Martini

Grab a few friends and try taking your martinis to the next level. It all starts with Baileys and espresso!
Explore More Products
Baileys Original Irish Cream

This is where it all began! Original Irish Cream blends Irish whiskey and spirits with Irish dairy cream and a touch of rich chocolate and vanilla flavours. Pour over ice cream, mix into coffee, or enjoy it with ice for an originally delish Baileys moment.

Baileys Almande

We've always believed treating should be open to everyone, dairy-free or not. Baileys Almande is the perfect nutty indulgence, blending classic Irish whiskey with vegan-friendly almond and vanilla. Whip into chai or add a nutty twist to desserts for a delectable vegan treat.