Baileys Almande
Why should non-vegans have all the fun? 100% dairy-free, vegan-friendly Baileys Almande is for those days when you want something a little…spirited but sweet. You can enjoy this delicious blend of almond and vanilla flavour as well as other ingredients and flavours straight over ice, whipped into a spiced chai latte, or added as a nutty twist to an Eton Mess.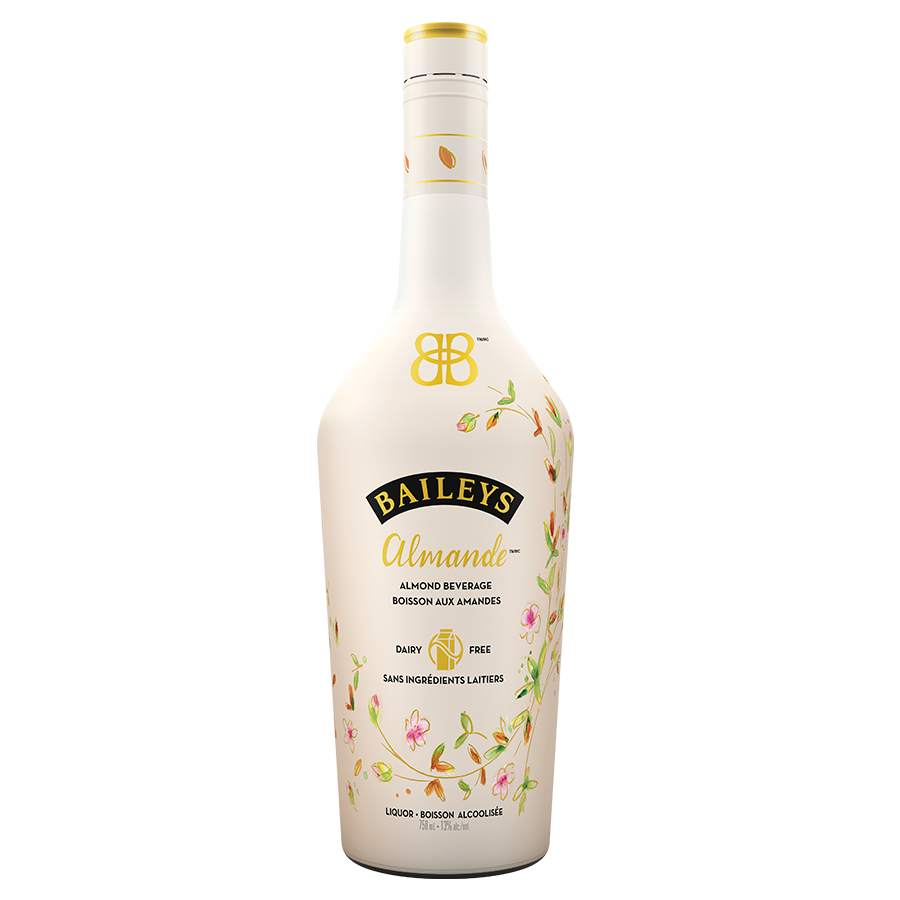 What's in it...
Allergies
Soy, Almond
Alcohol Content
13%
Nutritional Information
Energy (kcal/35ml)
53
Energy (kJ/35ml)
223
Protein
0.8 g
Total Carbohydrates
3.3 g
Of which sugars
4.4 g
Total Fat
1.1 g
Of which saturated
0 g
Salt
<0.1 g
Alcohol
4 g
Caffeine
0 mg
Explore Recipes with Baileys Almande
Cocktail

Baileys Almande Peach Smoothie

This peachy, creamy alcoholic smoothie is 100% vegan. And 1000% totally delicious.

Cocktail

Baileys Almande Spiced Cold Brew

Enjoy the Baileys Almande Spiced Iced Coffee recipe made with Baileys Almande, iced coffee and a perfect blend of spices.
Explore More Products
Baileys Original Irish Cream

This is where it all began! Original Irish Cream blends Irish whiskey and spirits with Irish dairy cream and a touch of rich chocolate and vanilla flavours. Pour over ice cream, mix into coffee, or enjoy it with ice for an originally delish Baileys moment.

Baileys Almande

We've always believed treating should be open to everyone, dairy-free or not. Baileys Almande is the perfect nutty indulgence, blending classic Irish whiskey with vegan-friendly almond and vanilla. Whip into chai or add a nutty twist to desserts for a delectable vegan treat.