Cakes
Cinna-buns
Difficulty:

Hard

Servings:

12

Prep Time:

30 mins

Cook Time:

30-40 mins
If you love cinnamon buns, then you're going to ADORE these Baileys Cinna-buns. Extra sofa, super sweet and always a hit with your friends.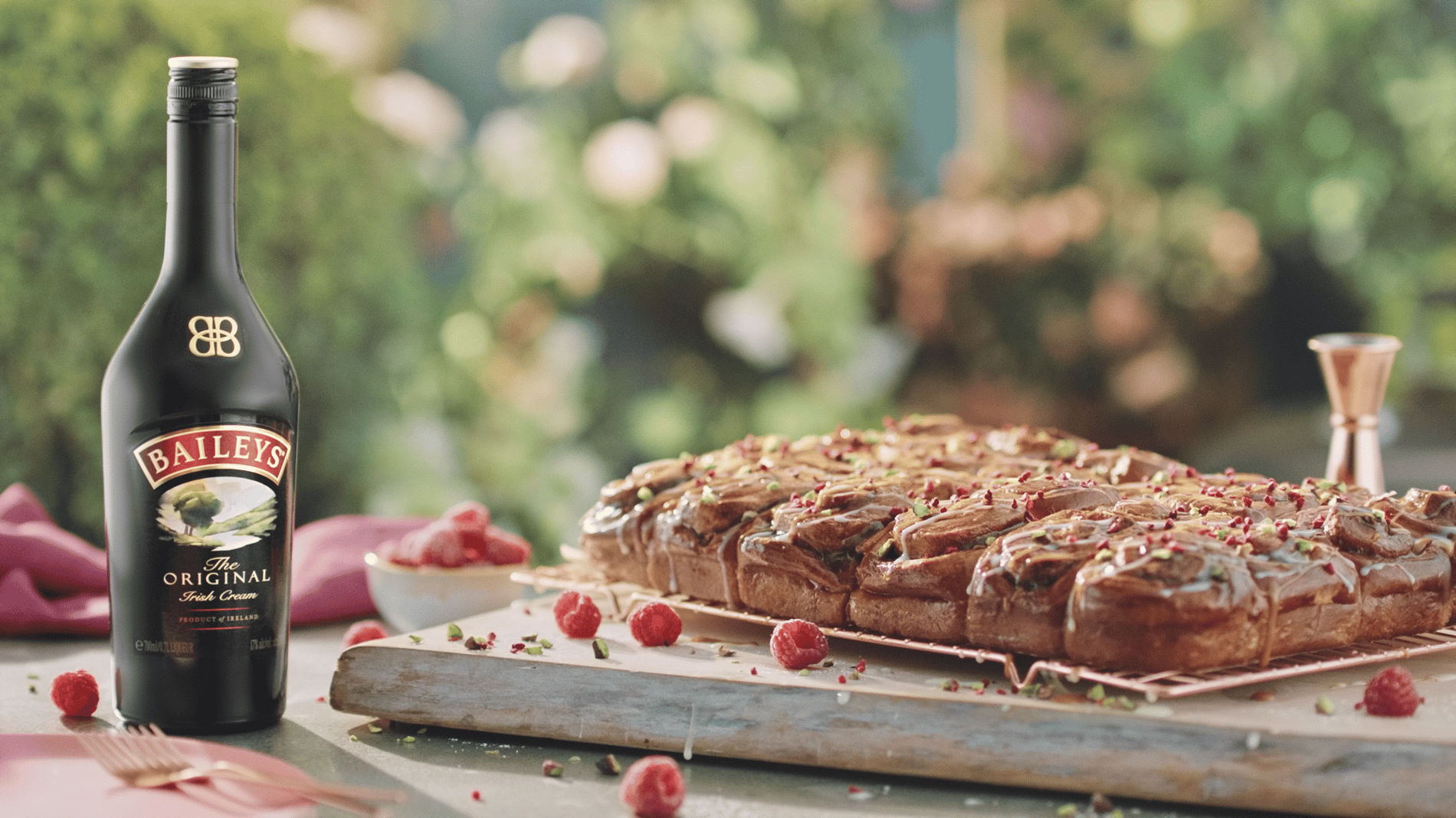 Ingredients
Shopping List
FOR THE DOUGH
1¼ cups hot milk about 110F/ 43C
¼ cup warm water
1 7g packet instant dry yeast
1 large free range egg at room temperature
¼ cup butter, melted
3-4 cups plain flour
1 teaspoon sea salt
FOR THE FILLING
4 tbsp melted butter, plus more for pan
¼ cup light brown sugar
¼ cup granulated sugar
2 tablespoons ground cinnamon
FOR THE TOPPING
½ cup butter
1 cup packed light brown sugar
½ cup golden syrup or maple syrup
2 tbsp whipping cream
FOR THE ICING
1.5 cup icing sugar
2 tbsp whole milk
30ml Baileys Original Irish Cream
Directions
STEP ONE

In a small bowl, dissolve yeast in warm water and set aside.

STEP TWO

In a large bowl mix milk, sugar, melted butter, salt and egg.

STEP THREE

Add 2 cups of flour and mix until smooth. Add yeast mixture. Mix in remaining flour until dough is easy to handle.

STEP FOUR

Knead dough on lightly floured surface for 5 to 10 minutes. Place in an oiled bowl, cover and let rise until doubled in size, usually 2 - 3 hours.

STEP FIVE

To prepare the topping, add the butter, brown sugar and golden syrup in a saucepan over medium heat, stirring until melted and the mixture is bubbling.

STEP SIX

Remove from heat, add the cream, mix well to combine. Pour into a greased 9-x-13-inch pan and set aside.

STEP SEVEN

In a small bowl prepare the filling by mixing together the butter, sugar brown sugar and cinnamon.

STEP EIGHT

Punch down dough. Roll out on a floured surface into a 15 by 9-inch rectangle.

STEP NINE

Spread the filling over the rolled dough and then beginning at the 15-inch side, roll up the dough and pinch edge together to seal. Cut into 12 slices.

STEP TEN

Place the sliced buns into the pan with the sauce (about 2 inches apart) and let rise until they have doubled (about 45 minutes to an hour).

STEP ELEVEN

Pre-heat oven to 175C. Bake for 20 - 30 minutes or until golden brown. Let cool in the pan for 5 minutes before carefully flipping onto a serving tray.

STEP TWELVE

Whilst the buns are cooling whisk together the icing sugar, Baileys and milk until you have a pouring consistency, adding a little more Baileys or milk if required.

STEP THIRTEEN

Serve the buns warms, sticks side up, with a generous drizzle of the Baileys icing. Now It's officially time to induldge, because you deserve it.