Baileys Chocolate Fig Pie Recipe
Difficulty:

Hard

Servings:

6
by Justice of the Pies, Baileys Chocolate Fig Pie is a staple for your Holiday celebrations or gatherings. Baked in a mouthwatering all-butter crust, the fig pie is then finished and topped with a Baileys Original Irish Cream-infused rich praline sauce.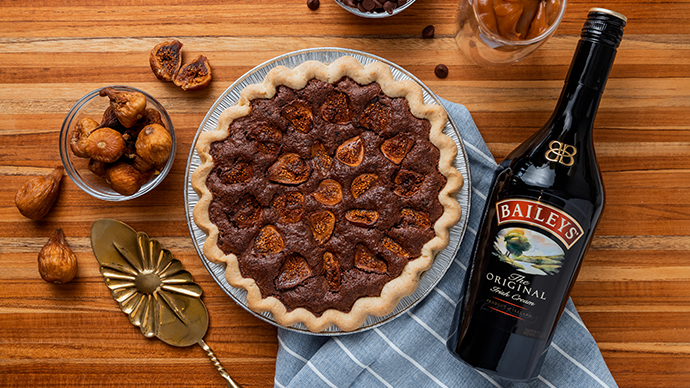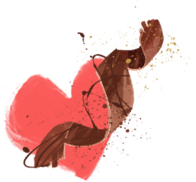 Ingredients
Shopping List
Pie:
1/2 Cup Butter
1 Tbsp Vegetable Oil
1 1/8 Cup Granulated Sugar
2 Eggs
2 tsp Vanilla Extract
1/2 Cup Flour
1/2 Cup Cocoa Powder
1/4 tsp Salt
1/2 Cup Semi-Sweet Chocolate Chips
1 Package of Fresh Figs
Topping:
2 Tbsp Butter
1/2 Cup Heavy Cream
1/4 Cup Granulated Sugar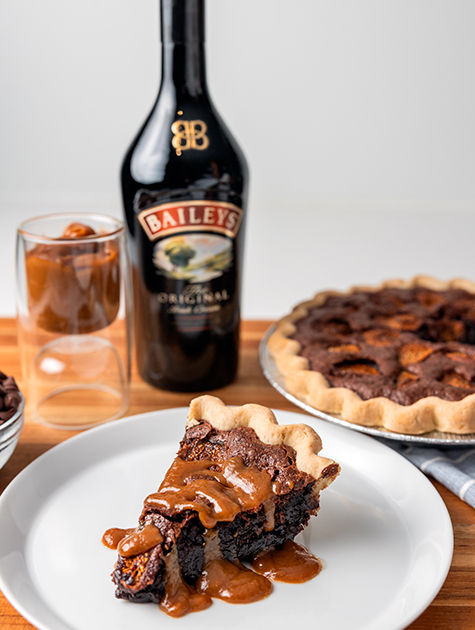 Directions
PIE:

STEP ONE: Melt butter.

STEP TWO

Combine butter, oil and sugar. Whisk for one minute.

STEP THREE

Add eggs, Baileys Original Irish Cream, and vanilla and beat well for one minute.

STEP FOUR

Sift cocoa powder, flour, and salt. Combine with wet ingredients and mix until just combined.

STEP FIVE

Fold in chocolate chips.

STEP SIX

Pour batter into 9'' pie plate lined with crust.

STEP SEVEN

Cut figs in half and place on top of the chocolate filling.

STEP EIGHT

Bake for 25-30 minutes at 350 degrees.

TOPPING:

STEP ONE: Melt butter.

STEP TWO

Add granulated sugar and cook on medium heat until the sugar turns an amber brown color.

STEP THREE

Add heavy cream and continuously stir until the mixture boils and no longer froths when cooking.

STEP FOUR

Add Baileys Original Irish Cream and continue cooking for 15 minutes until mixture thickens and turns an amber color.

STEP FIVE

Remove pie from the oven and allow it to sit for 10 minutes.

STEP SIX

Slice a pie and pour topping over it (a la mode is recommended).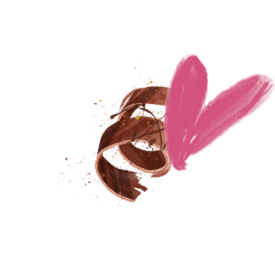 Other Recipes You Might Like
Strawberry Cream Colada with Baileys Recipe

Baileys strawberries and cream colada is a fun and delicious riff off the eternal classic pina colada cocktail, with strawberries replacing the pineapple. Thanks to Baileys Strawberries and Cream, this recipe couldn't be much simpler or tastier!

Cocktail

Baileys Flat White Martini Recipe

A deliciously decadent drink with a nod to a true classic. This Flat White Martini Cocktail is rich, creamy and indulgent – just the way we like it! Get your shake on to make one yourself and get the classic look by topping it off with the iconic three coffee beans – they represent health, wealth and happiness! You can make a Flat White Martini at home in just a few easy steps.