Baileys Pumpkin Spice Latte
Warmth and deliciousness on a crisp, fall day.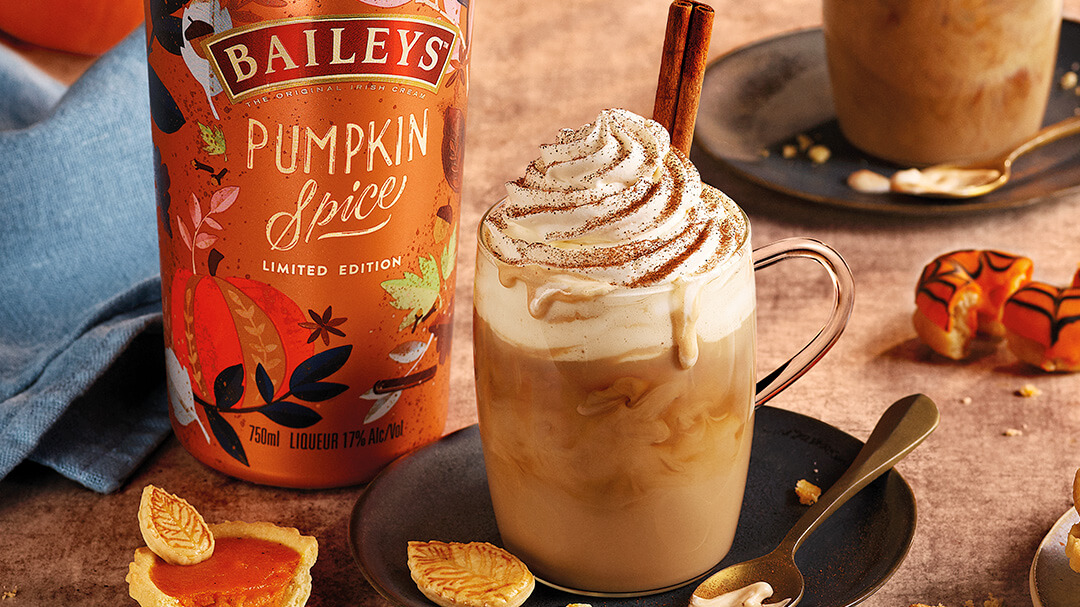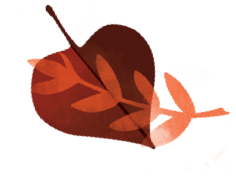 Ingredients
Shopping List
2 oz Baileys Pumpkin Spice Liqueur
1.5 oz Hot Coffee
1 oz Milk
2 tbsp whipped cream
.25 tsp nutmeg
Cinnamon stick for garnish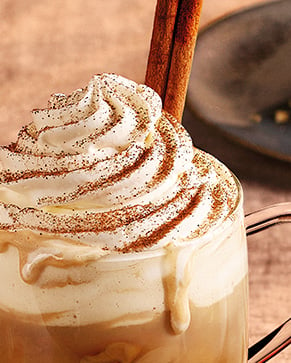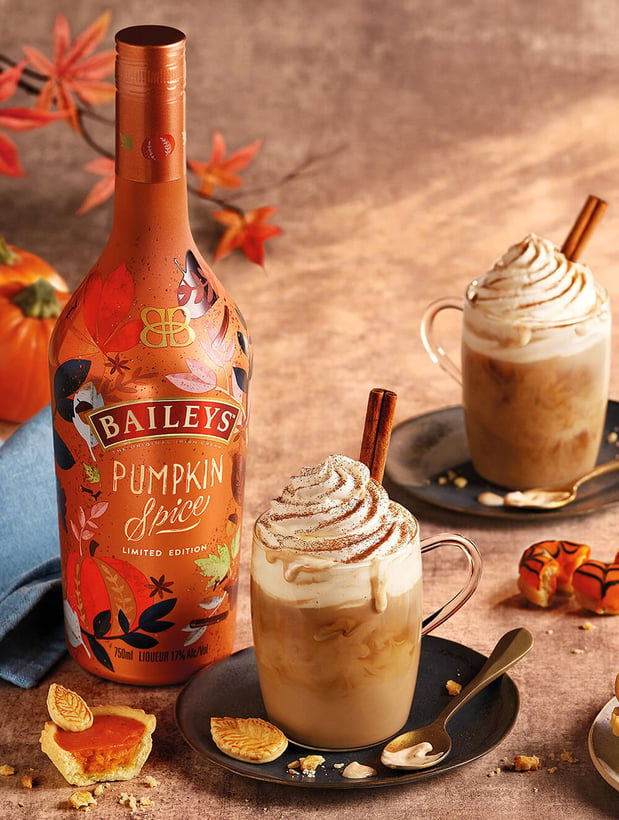 Directions
STEP ONE

Pour coffee into a glass.

STEP TWO

Add Baileys Pumpkin Spice. Add milk.

STEP THREE

Top with whipped cream, a sprinkle of nutmeg, and garnish with cinnamon stick.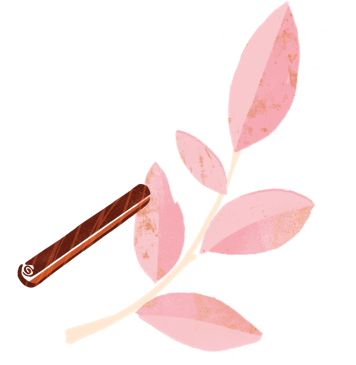 Other Recipes You Might Like
Hot Drink

Baileys Hot Coffee Latte Recipe

Baileys Irish Cream goes so well with in a delicious latte! It's everything your favourite latte should be - frothy, creamy, and packed with delicious Baileys flavour. You can adapt this latte recipe to your own taste using a different type of milk – almond milk works well – and adding different coffee syrups for an authentic coffee shop touch.

Hot Drink

Baileys Hot Coffee

Coffee. One of life's simple pleasures. Baileys Original Irish Cream. One of life's delicious indulgences. Put Baileys in hot coffee and you've got a hot drink made in heaven. Psst – you can even make Baileys Hot Coffee with instant coffee for a super quick treat! If you're wondering how to make Baileys Hot Coffee, it's oh-so-simple and tastes like pure bliss in a cup! Top it off with some whipped cream for the perfect Irish cream coffee. Yummy!