Baileys Pumpkin Spice Latte
Warmth and deliciousness on a crisp, fall day.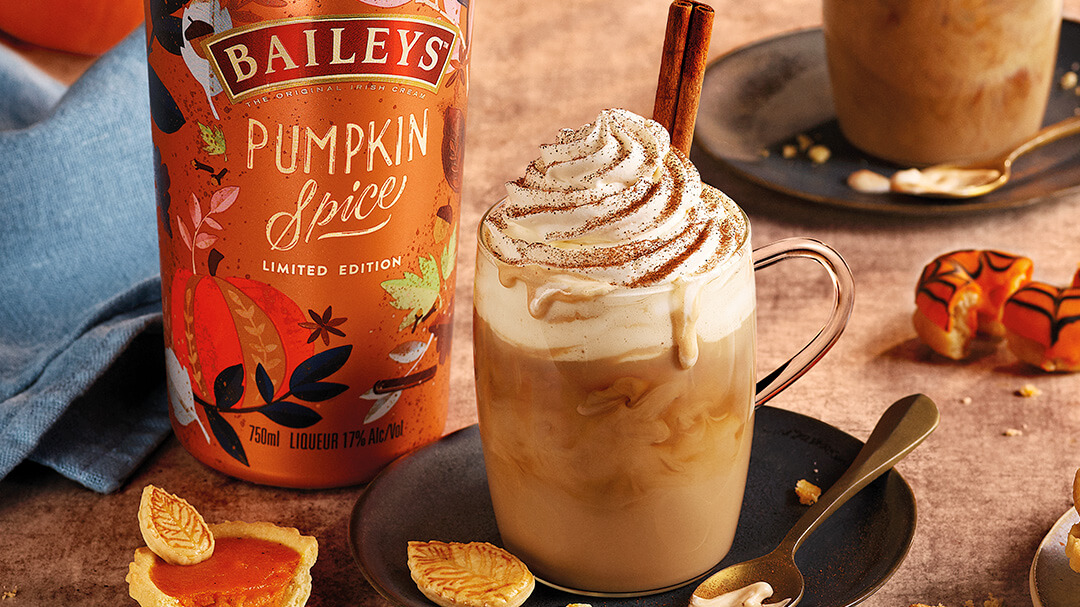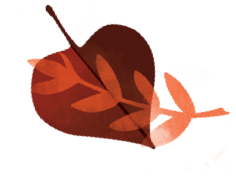 Ingredients
Shopping List
2 oz Baileys Pumpkin Spice Liqueur
1.5 oz Hot Coffee
1 oz Milk
2 tbsp whipped cream
.25 tsp nutmeg
Cinnamon stick for garnish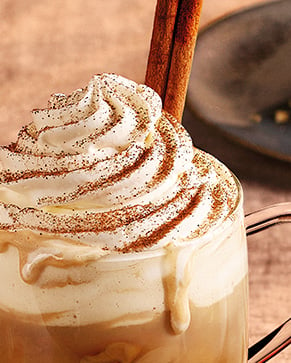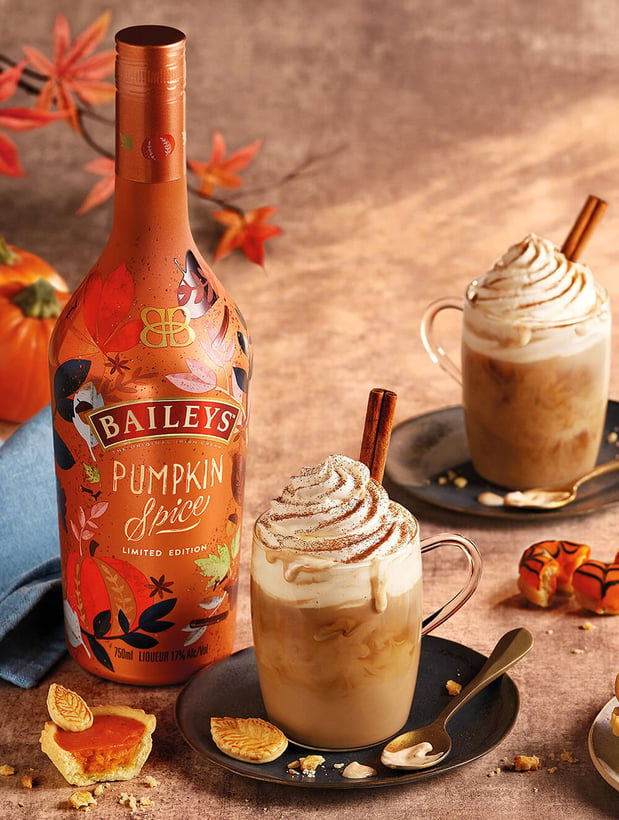 Directions
STEP ONE

Pour coffee into a glass.

STEP TWO

Add Baileys Pumpkin Spice. Add milk.

STEP THREE

Top with whipped cream, a sprinkle of nutmeg, and garnish with cinnamon stick.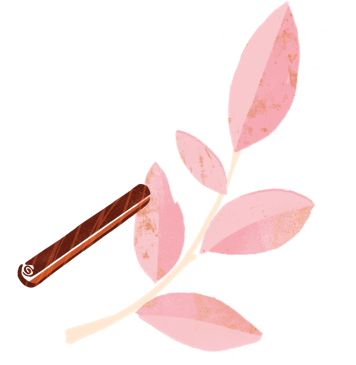 Other Recipes You Might Like
Hot Drink

Baileys Latte

It's everything your favourite latte should be; frothy, creamy, and packed with delicious Baileys flavour.

Hot Drink

Baileys Hot Coffee

The ultimate in Baileys simplicity, perfect at any time of day and any time of year.