Hot Drinks
Baileys S'mores Shot
Difficulty:

Easy

Servings:

1

Prep Time:

5 min

Cook Time:

5 min
Try Baileys S'mores in toasted marshmallows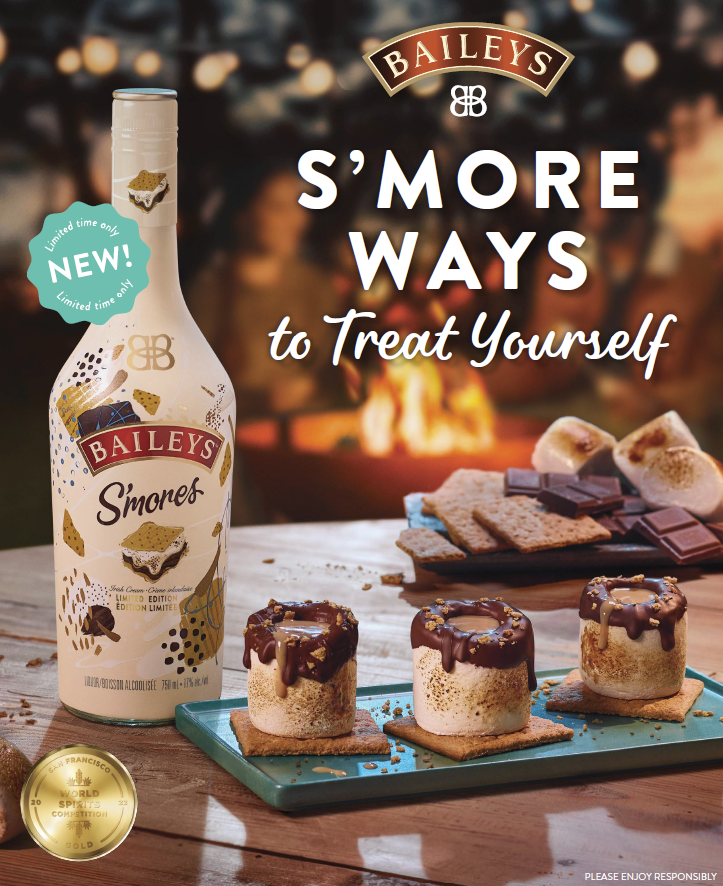 Directions
STEP ONE

Toast marshmallow

STEP TWO

Indent the marshmallow or pull out the center.

STEP THREE

Melt the chocolate.

STEP FOUR

Dip toasted marshmallow in the melted chocolate

STEP FIVE

Pour Baileys S'mores into the marshmallow

STEP SIX

Sprinkle crumbled graham crackers over the top. Enjoy!
Other Recipes You Might Like
Dessert

Baileys S'mores

A campfire favourite gone indulgent treat. When these come out, you'll be asking for s'more.