Cocktail
Baileys Chocolate Orange S'mores martini cocktail
Difficulty:

Medium

Servings:

1

Prep Time:

10 mins

Cook Time:

20 mins
Treat yourself to a succulent s'mores martini cocktail using chocolate, marshmallow, vodka, and Irish cream.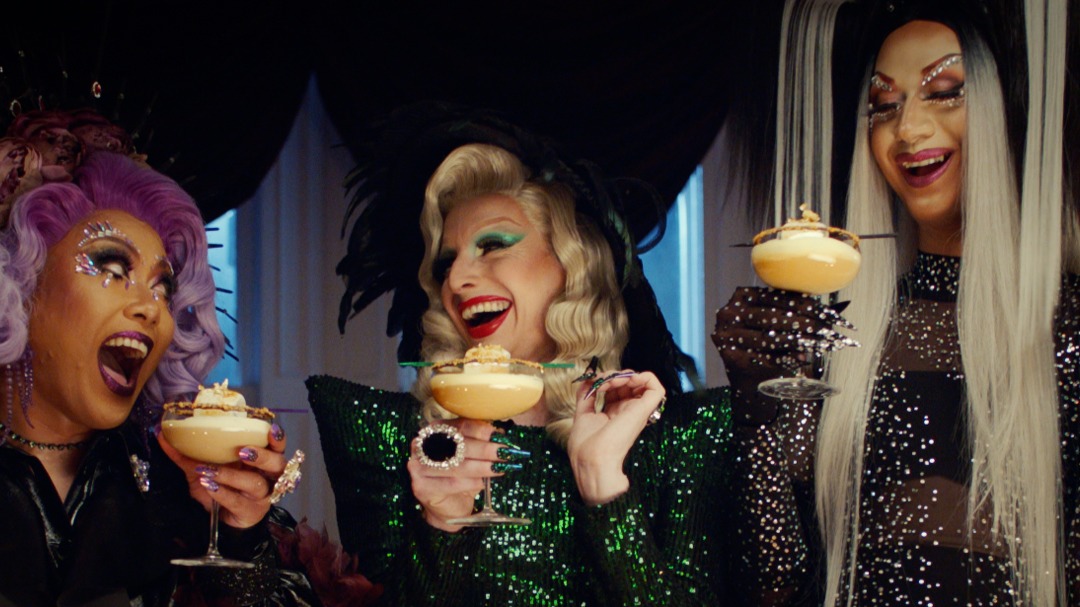 Ingredients
Shopping List
Melted Dark Chocolate
Finely crushed oaty biscuits
Lightly crushed Orange pearl sugar
25ml Vodka
Orange zest pared in strips
30ml Double Cream
Large tasting marshmallow
Wooden Skewer
A little edible gold leaf
Ice cubes
A fresh mint sprig (optional)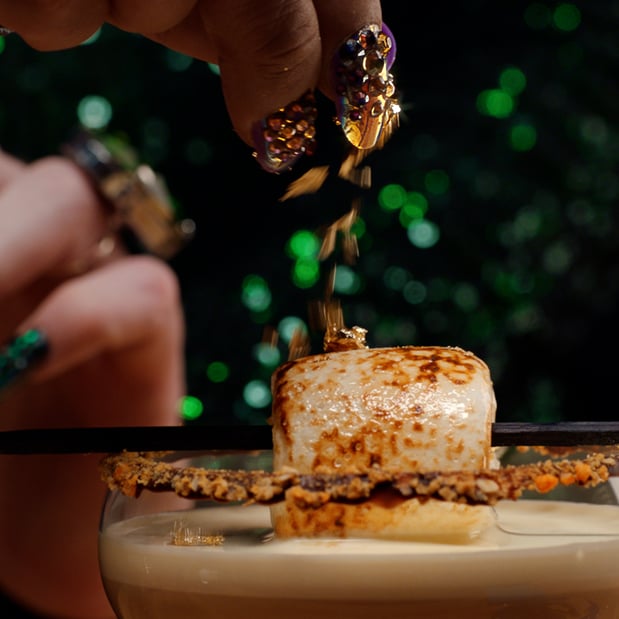 Directions
Step 1

Put the melted chocolate on a plate and the crushed biscuits and pearl sugar on another plate

Step 2

Dip the rim of a chilled glass into the melted chocolate and then carefully straight into the crushed biscuits and pearl sugar - leave to set in the fridge

Step 3

Put Ice, Baileys, Vodka, Orange Peel and Mint into a Cocktail Shaker

Step 4

Shake for 30 seconds and then strain into the glass

Step 5

Carefully pour the double cream on top over the back of a spoon

Step 6

Thread a large marshmallow onto a wooden skewer and carefully toast over a flame

Step 7

Top cocktail with toasted marshmallow and sprinkle with the gold leaf Other Recipes You Might Like
Cocktail

Baileys Red Velvet Cupcake Martini

No fuss, no mess, no bake. Just creamy Baileys, with a red velvet twist. That's our kind of cake.

Cocktail

Baileys Flat White Martini Recipe

A deliciously decadent drink with a nod to a true classic. This Flat White Martini Cocktail is rich, creamy and indulgent – just the way we like it! Get your shake on to make one yourself and get the classic look by topping it off with the iconic three coffee beans – they represent health, wealth and happiness! You can make a Flat White Martini at home in just a few easy steps.

Cocktail

Baileys Tiramisu Cocktail

An Italian favourite meets an Irish favourite to create everyone's new favourite dessert/cocktail mashup.