Baileys Colada Cocktail
A deliciously tropical, fruity Baileys recipe with coconut and pineapple flavours that's perfect for summer – or winter when you want that sunshine feeling! It's like a Baileys piña colada cocktail recipe without the rum and is oh-so-simple to make. This smooth and fruity cocktail is a dream summer drink to transport you straight to the tropics.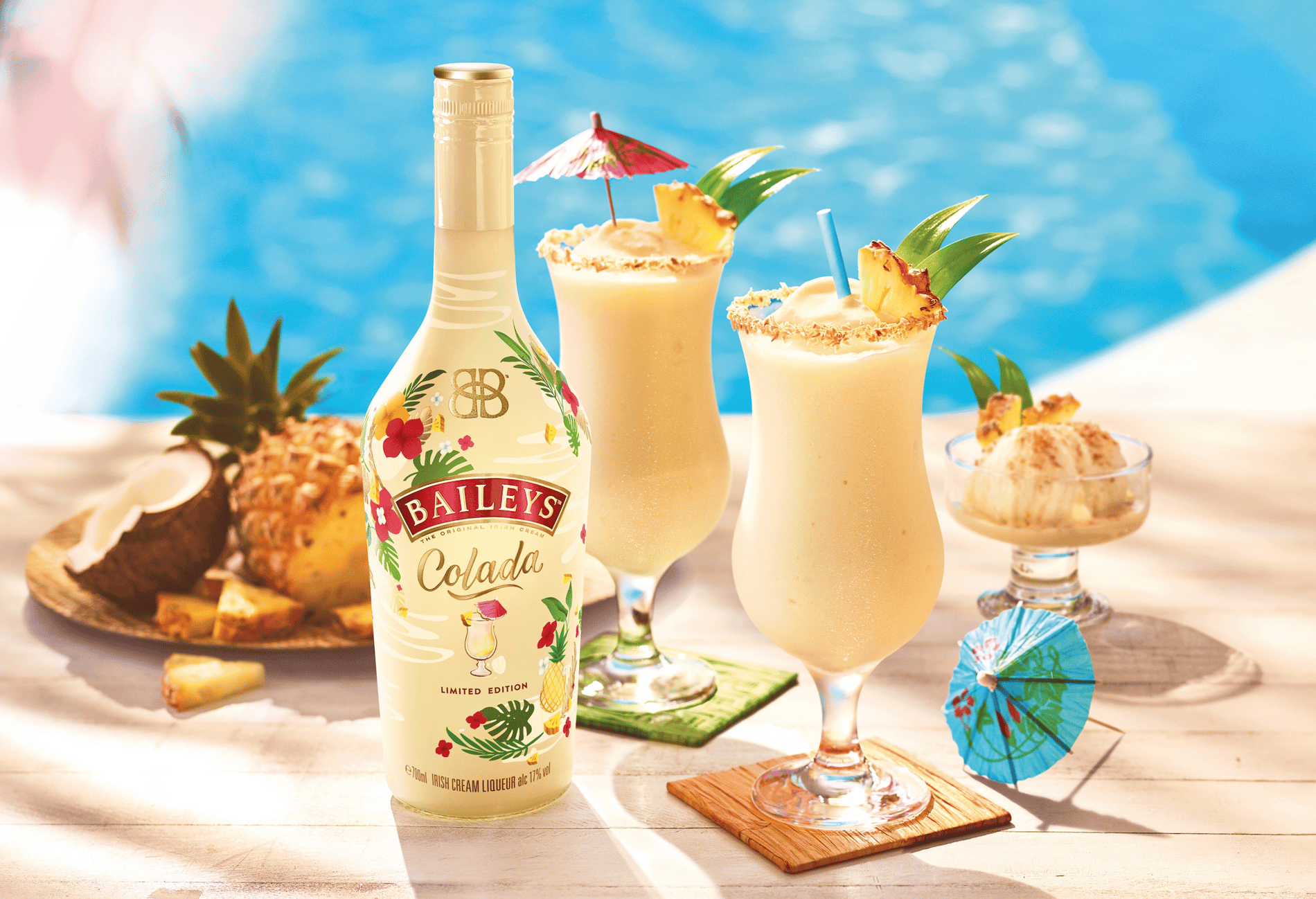 Ingredients
Shopping List
Ice Cubes
Pineapple Chunks (can be frozen)
Slices of pineapple to garnish
Fruit juice and crushed/ chopped coconut
Crushed/ chopped coconut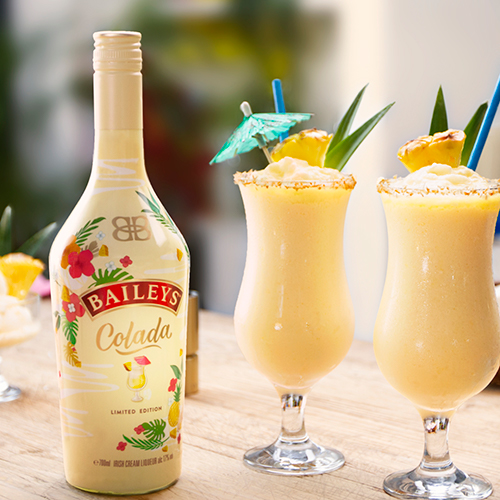 Directions
STEP ONE

Add the Baileys Colada, ice cubes and pineapple chunks to a blender and blend it up until it's smooth. You can even add a splash of coconut milk to the blender if you usually like your piña coladas extra creamy! And if you like a little zing, you can add a squeeze of fresh lime juice too.

STEP TWO

Dip the rim of the glass into a small amount of fruit juice and sprinkle the crushed coconut onto the juice so it sticks. Or you can run a slice of fresh lime around the rim of the glass to help the coconut stick.

STEP THREE

Now pour your delicious tropical cocktail into the glass and garnish with slices of fresh pineapple.

STEP FOUR

Get that real summertime feeling by popping a colorful mini umbrella into the glass to complete your summer treat! Delicious!

TOP TIP:

Add a splash of water to your blender to get your cocktail moving.
Other Recipes You Might Like
Baileys Colada over Ice Cream

An indulgent treat to help you cool off this summer.