Baileys Chocolate Cherry
Luscious black cherry aromas are quickly followed by the bold roasted taste of decadent chocolate and light toasted nutty notes, more dark chocolate than milk chocolate in impression. Try over ice cream for a flavourful and decadent dessert.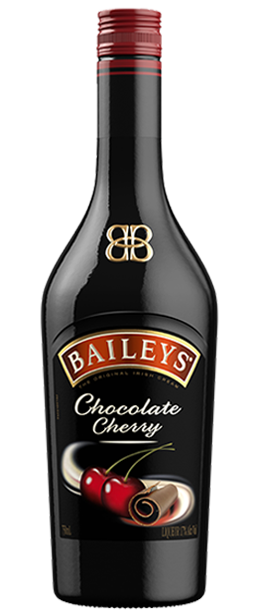 What's in it...
Allergies
Milk and milk products (lactose included)
Alcohol Content
17%
Explore More Products
Baileys Original Irish Cream

This is where it all began! Original Irish Cream blends Irish whiskey and spirits with Irish dairy cream and a touch of rich chocolate and vanilla flavours. Pour over ice cream, mix into coffee, or enjoy it with ice for an originally delish Baileys moment.

Baileys Strawberries and Cream

A blend of deliciously ripe strawberry and vanilla flavors.