Baileys Strawberries and Cream
Just the dreamy flavors of ripe strawberry and vanilla, mingling with gorgeous Baileys Original Irish Cream and other ingredients and flavors. Oh yes! Float away in a strawberry bubble of pure pleasure, we won't tell anyone. Splash Baileys Strawberries and Cream over ice, swirl into desserts and cocktails, or drizzle over ice cream for a delicious grown-up treat That hits the sweet spot.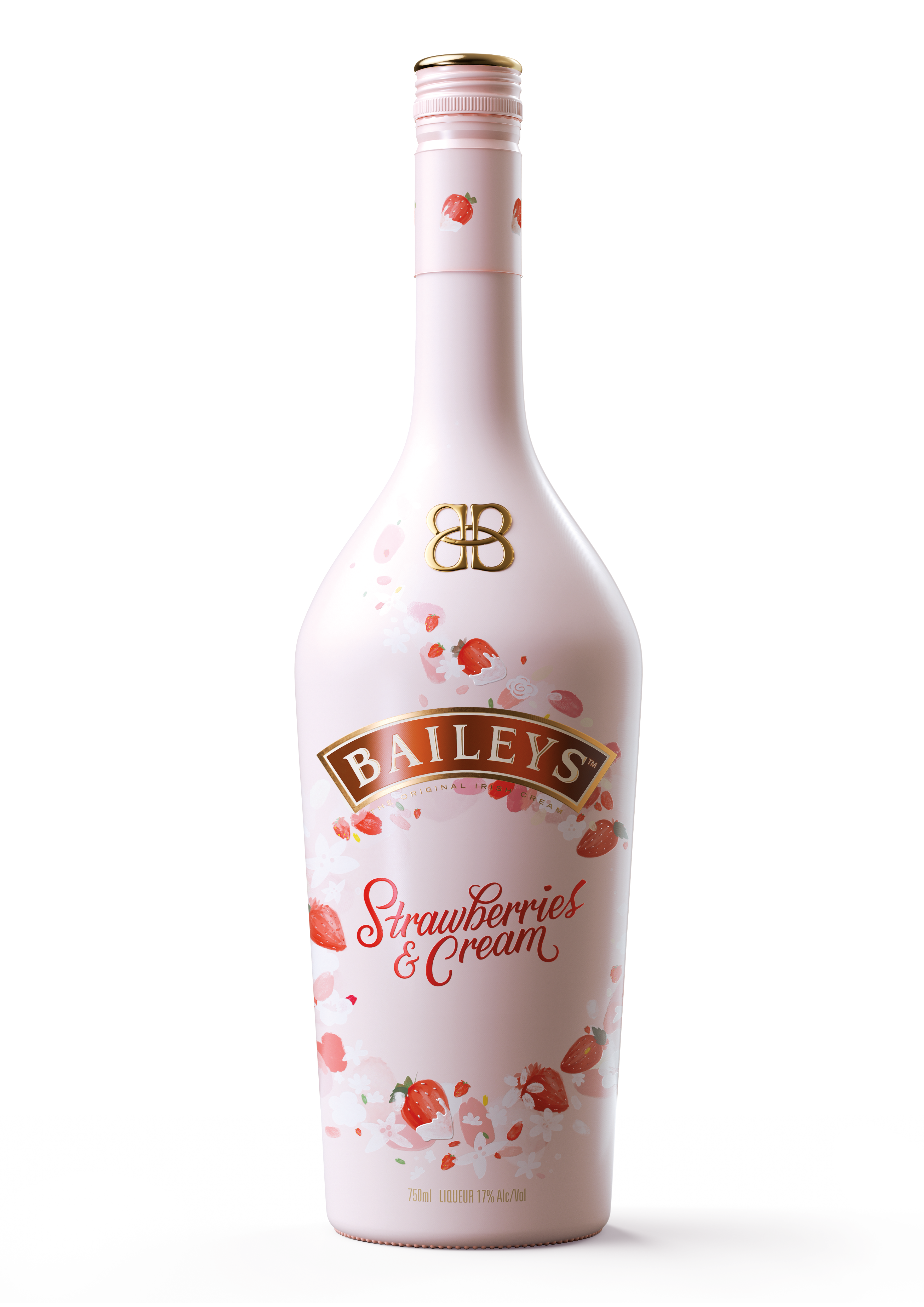 What's in it...
Allergies
Milk and milk products (lactose included)
Alcohol Content
17%
Explore Recipes with Baileys Strawberries and Cream
Strawberry Cream Colada with Baileys Recipe

Baileys strawberries and cream colada is a fun and delicious riff off the eternal classic pina colada cocktail, with strawberries replacing the pineapple. Thanks to Baileys Strawberries and Cream, this recipe couldn't be much simpler or tastier!

Strawberries & Cream Short, But Sweet Cake

A delicious dream of Baileys swirled strawberries and cream dessert….in a glass. Perfect!

Strawberries & Cream Mousse

Strawberry Pie Mousse? Pass the spoon. This Strawberries & Cream mousse will brighten up your day.
Explore More Products
Baileys Original Irish Cream

This is where it all began! Original Irish Cream blends Irish whiskey and spirits with Irish dairy cream and a touch of rich chocolate and vanilla flavours. Pour over ice cream, mix into coffee, or enjoy it with ice for an originally delish Baileys moment.

Baileys Strawberries and Cream

A blend of deliciously ripe strawberry and vanilla flavors.