Baileys Chocolate Liqueur
Meet NEW Baileys Chocolate Liqueur. This Double Gold award-winning product combines two beloved treats – Baileys Original Irish Cream and real Belgian chocolate – to bring the pleasures of enjoying dessert to the bar. Best served in a chocolate martini, chilled, or as a dessert shot for when you feel like having something a little more special, we hope you look forward to sipping your dessert with Baileys Chocolate.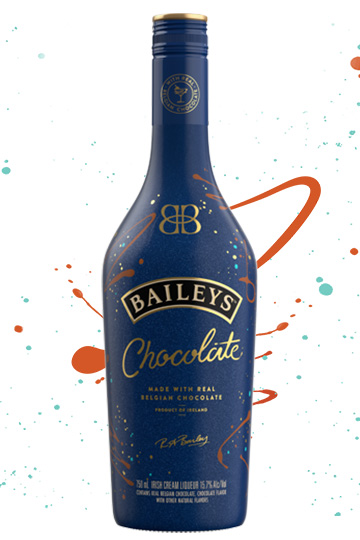 What's in it...
Allergies
Milk and milk products (lactose included)
Alcohol Content
15.7%
Explore Recipes with Baileys Chocolate Liqueur
Cocktail

Baileys Chocolate Raspberry Martini

Chocolate and raspberries? Yes, please!

Cocktail

Baileys Chocolate Mocha Martini

The perfect upgrade to the Espresso Martini!

Cocktail

Baileys Chocolate Smoked Biscotti Old Fashioned

Smoky. Nutty. Chocolatey. Need we say more?
Explore More Products
Baileys Original Irish Cream

This is where it all began! Original Irish Cream blends Irish whiskey and spirits with Irish dairy cream and a touch of rich chocolate and vanilla flavours. Pour over ice cream, mix into coffee, or enjoy it with ice for an originally delish Baileys moment.

Baileys Strawberries and Cream

A blend of deliciously ripe strawberry and vanilla flavors.