Baileys Vanilla Cinnamon
Imagine the flavor of melting vanilla ice cream with a cinnamon swirl bun fresh from the bakery. Smooth and rich, this is a decadent treat suitable for savouring solo or added to a specialty coffee.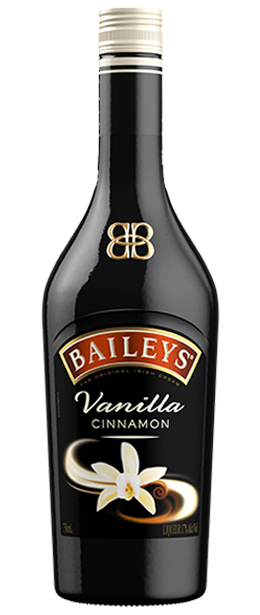 What's in it...
Allergies
Milk and milk products (lactose included)
Alcohol Content
17%
Explore Recipes with Baileys Vanilla Cinnamon
Baileys Birthday Cake Shot

All you need to do now is make a wish.
Explore More Products
Baileys Original Irish Cream

This is where it all began! Original Irish Cream blends Irish whiskey and spirits with Irish dairy cream and a touch of rich chocolate and vanilla flavours. Pour over ice cream, mix into coffee, or enjoy it with ice for an originally delish Baileys moment.

Strawberries & Cream

A blend of deliciously ripe strawberry and vanilla flavors.