Baileys Vanilla Cinnamon
Imagine the flavor of melting vanilla ice cream with a cinnamon swirl bun fresh from the bakery. Smooth and rich, this is a decadent treat suitable for savouring solo or added to a specialty coffee.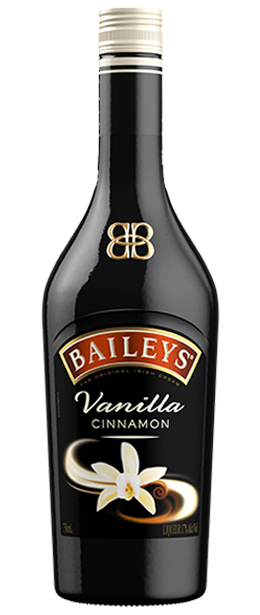 What's in it...
Allergies
Milk and milk products (lactose included)
Alcohol Content
17%
Explore Recipes with Baileys Vanilla Cinnamon
Baileys Birthday Cake Shot Recipe

With Baileys Birthday Cake Shot as part of your birthday celebration, all you need to do now is make a wish! Baileys Birthday Cake Shot is an easy, sweet and fun little recipe that will make a perfect surprising and delightful edition to any celebration.
Explore More Products
Baileys Original Irish Cream

This is where it all began! Original Irish Cream blends Irish whiskey and spirits with Irish dairy cream and a touch of rich chocolate and vanilla flavours. Pour over ice cream, mix into coffee, or enjoy it with ice for an originally delish Baileys moment.

Baileys Strawberries and Cream

A blend of deliciously ripe strawberry and vanilla flavors.